Our Featured Teacher is Mrs Beatriz Felix A.K.A. "Mrs Betty". Mrs Betty is from Habana, Cuba and is bilingual in English and Spanish.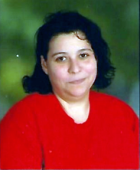 She is our most experienced infant room teacher as she has been working with kids all her life. She says, "It is absolute wonderful working with kids" and enjoys her job. She is such a valued employee at our academy. Her sweet and caring spirit is so appropriate
for our infants. Our infants have developed so well under her guidance. She aids the infants as they go from one developmental stage to the next. She is well informed of each infants particular needs. She can be seen in the room speaking Spanish to the kids, reading books, and also doing sing-a-longs with them. Parents are also pleased and excited to see their infant develop in her room. Please join us in congratulating Mrs Betty for being our Featured Teacher!